A digital test in Ans is an assignment type that allows for examination with question types that are not limited to the traditional 'question and answer' or 'multiple choice' forms.
Digital examination offers many possibilities. With Ans, you can conduct digital examinations with flexibility.
Benefits of a digital test
Tests can be randomised automatically for each student to prevent cheating among students.
The ability for students to securely take the test remotely. The Safe Exam Browser can be used to prevent a student from accessing anything other than Ans during the test. The Proctorio integration records the student during the test as well as recording the student's screen and giving a notification if any other web pages were accessed during the test.
The option for questions to be reviewed automatically to save time.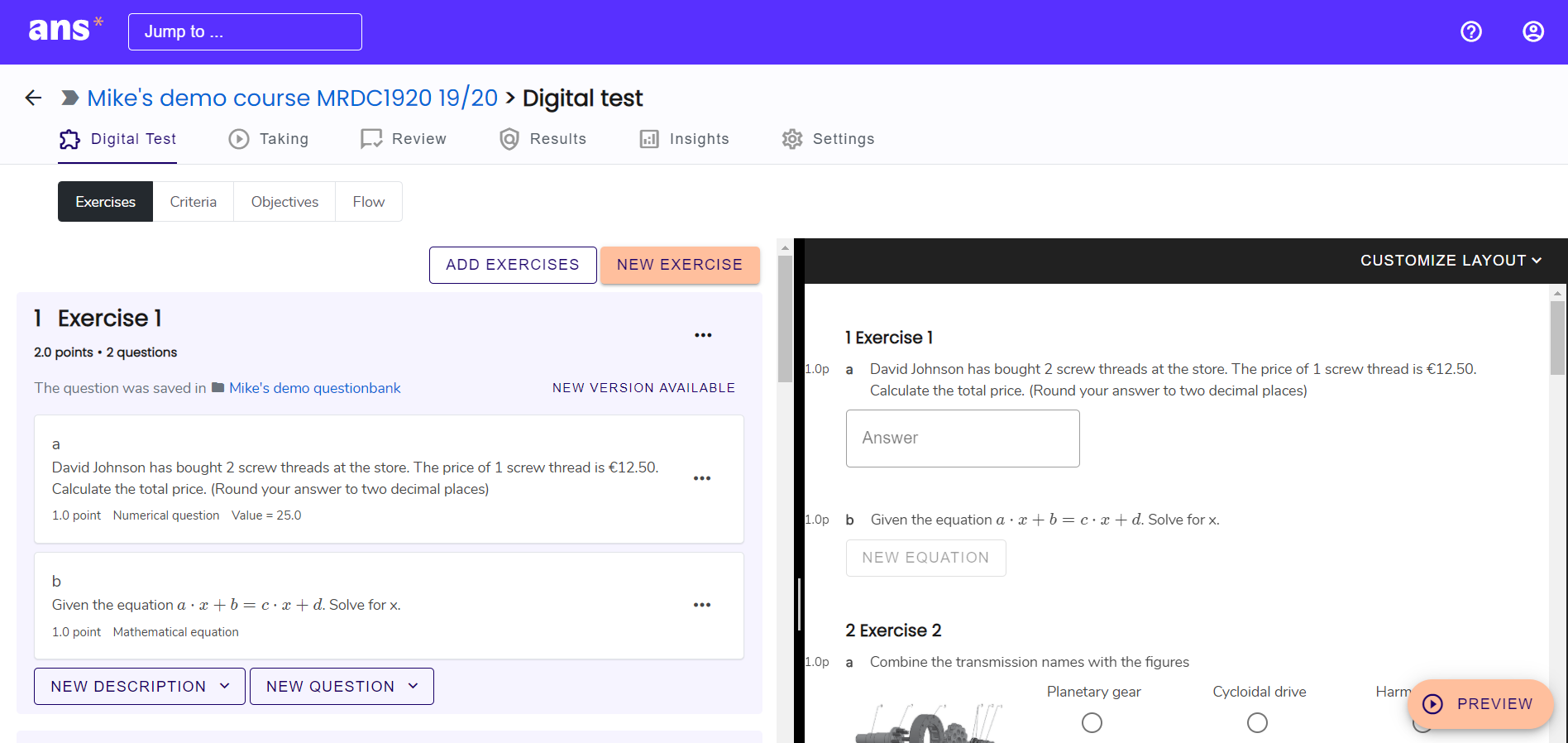 What's next
Learn how to how to create a digital test here.