In some cases, you might prefer to edit the layout of your written exam. It is possible to edit the information from the coversheet and from the exercises.
Click

on your course or use the search bar in the Courses-section.

Click on your assignment or use the search bar.

Click the drop-down menu Customise layout in the preview-section and click format_shapes Edit layout.
Check the preferred options.
Click the drop-down button Add Enumeration and select the enumeration type you want to use.
Click Update.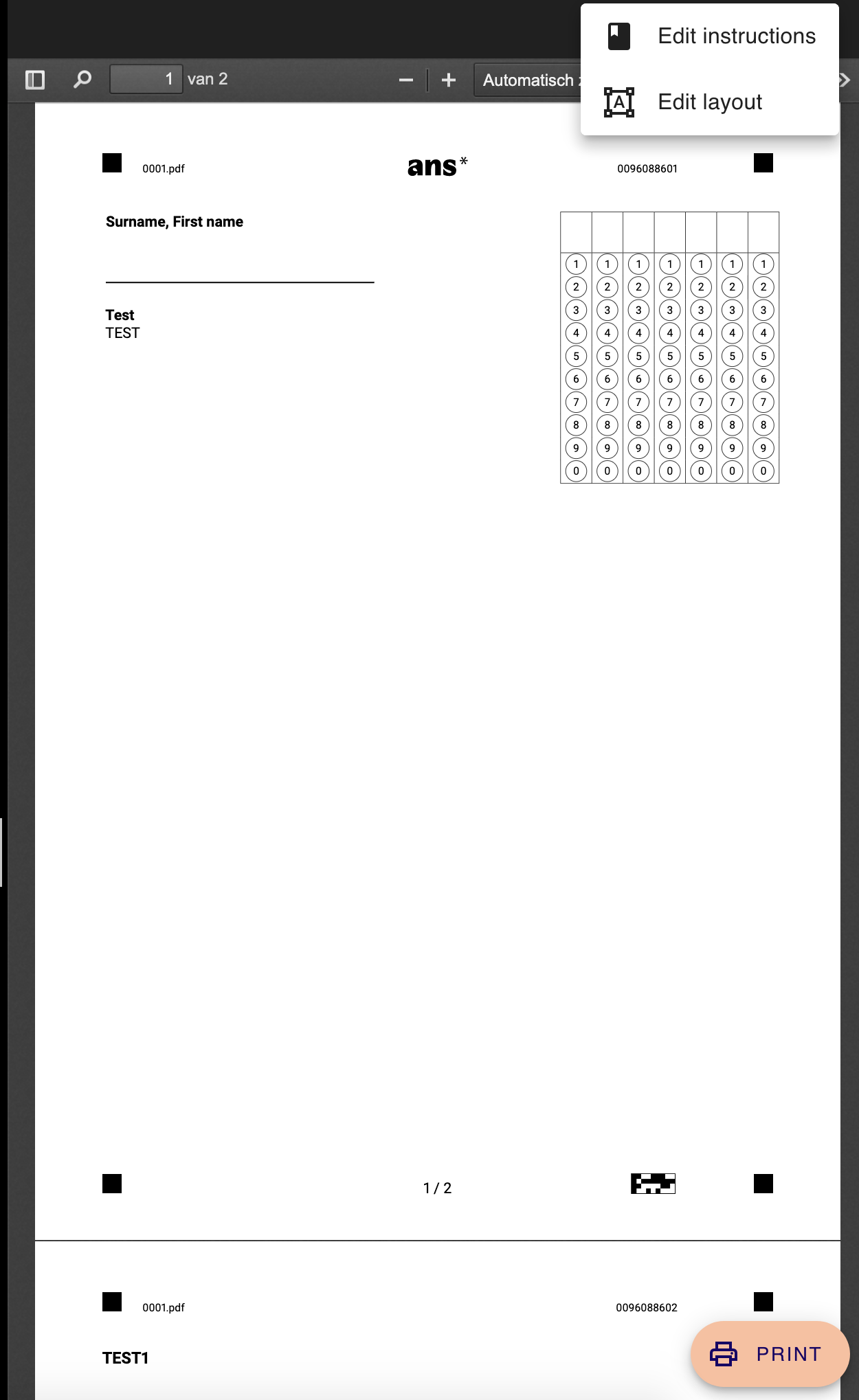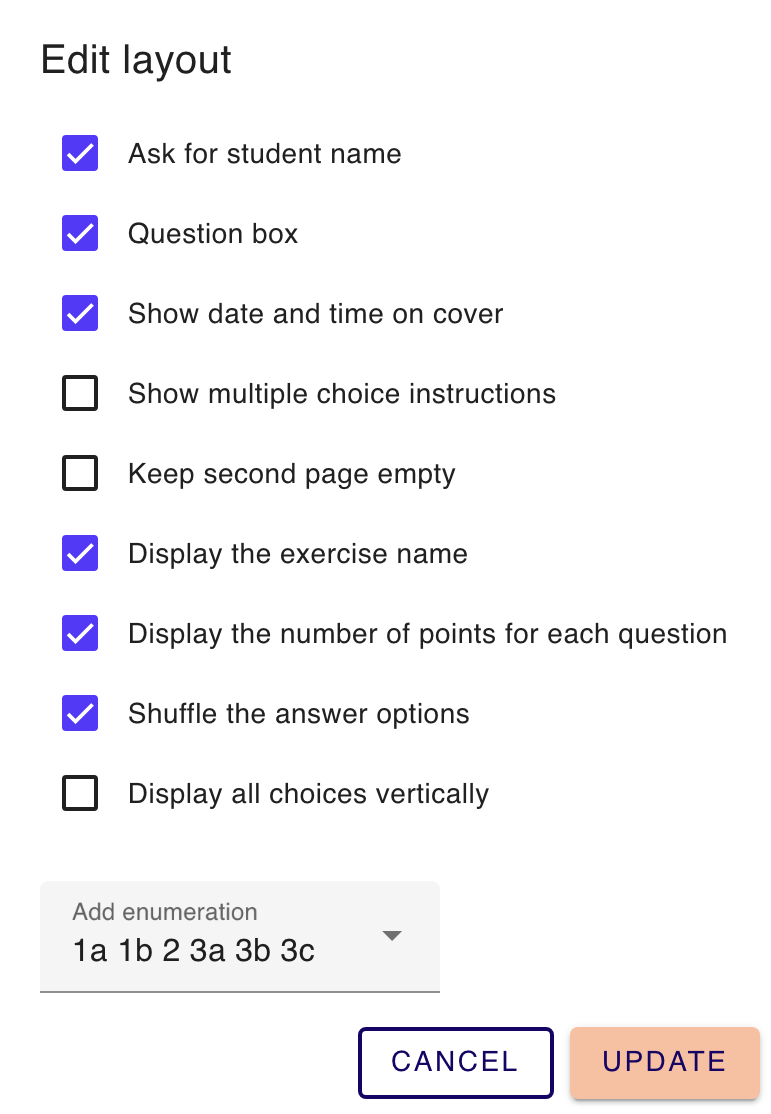 error_outline With shuffle the answer options of multiple-choice questions will be shuffled. This option will not shuffle the order of the multiple-choice questions.