error_outline Only administrators can perform this action
In the settings of your school, you are able see an overview of all deleted courses within your school. For deleted courses, you will see the names of the courses and the date in which they were deleted.
Administrators have the rights to restore removed courses. Removed courses will remain in the Removed courses tab at the school settings for 180 days. After this time, they will be permanently deleted.
To view or restore a course, follow the steps below.
Click the domainSchool name in the menu on the left.
Click settingsSettings in the menu at the top.
Click Removed courses in the menu on the left.
Search for the course that you want to restore and click Restore.
After restoring, all information that was in the course before is restored. For example, all assignments, learning objectives and members will be restored as well.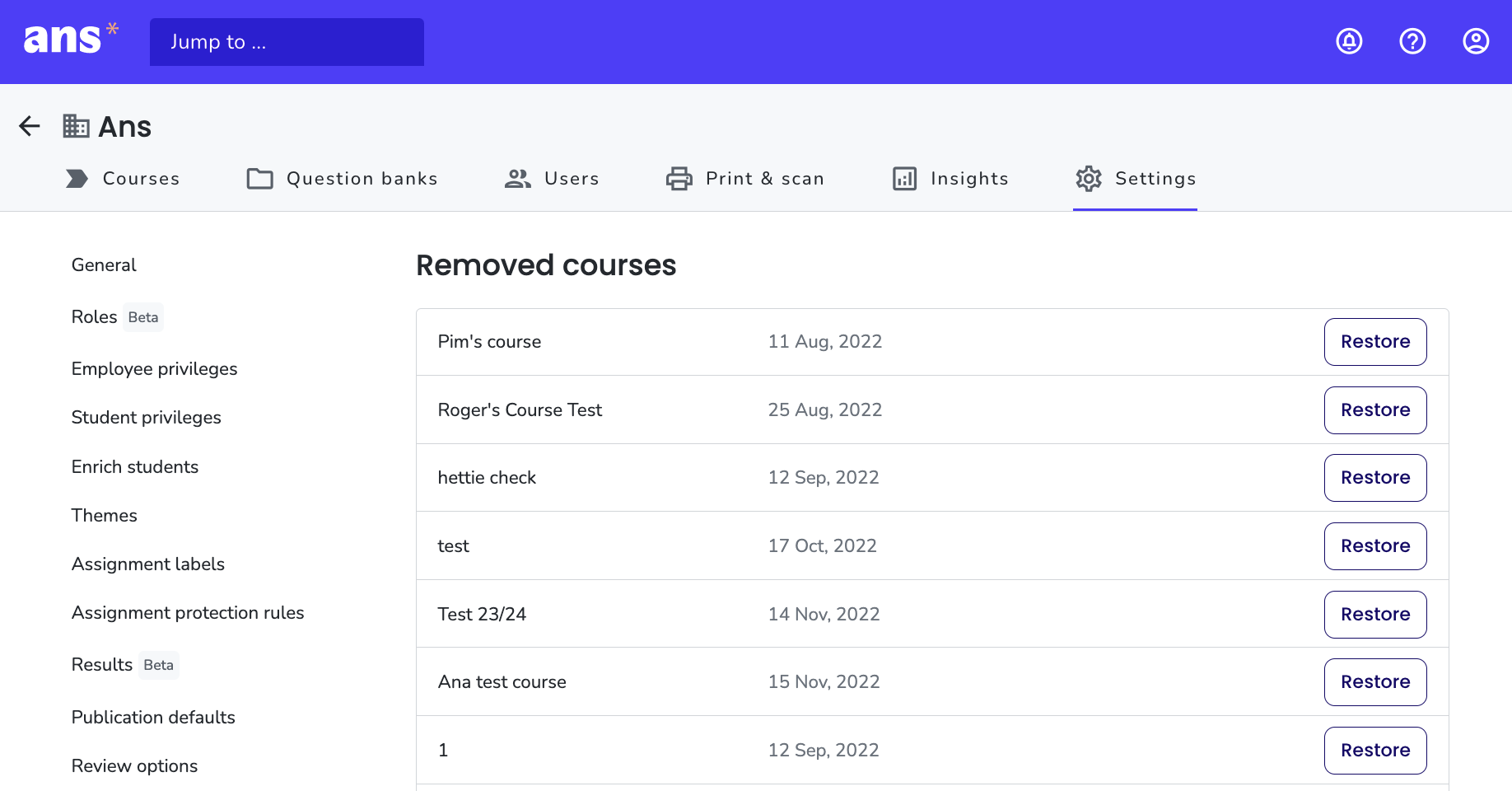 It is not possible to restore a removed course via the API, as a course has a unique course_id, which is created by Ans automatically. The course_id is trashed when removing the course.
If you cannot find the course you are looking for because there are too many removed courses, you can also find the removed courses overview in your profile settings. Here, you can also search for specific course names. Please note that the overview is limited to 50 courses. When using the search functionality all removed courses can be found. To go to this overview, follow the steps below.
Click the account_circle-icon at the top right.
Click settings Settings.
Click Courses in the menu on the left.
Click Removed courses in the menu on the right
Search for the course name by using the search bar.
Click Restore if you want to restore the course.