error_outline Only administrators can perform this action
Themes can be used to give a digital test its own style. You may want to give your digital test your school's identity. This includes setting the display colour and adding your school's logo. The chosen theme will be visible to students.
It is possible to create multiple themes. One of them is the default. Per assignment, you can select the desired theme.
To create a theme for your school, follow the steps below.
Click the domainSchool name in the menu on the left.
Click settingsSettings in the menu at the top.
Click Themes in the menu on the left.
Click New theme and fill in a name.
Fill in the name, the main colour and the text colour. You can fill in the colour in hex format. Optionally, you can Upload an image.
Finally, you can select if the theme is the default theme. If you select this checkbox for a second theme, the default will change.
Click Save.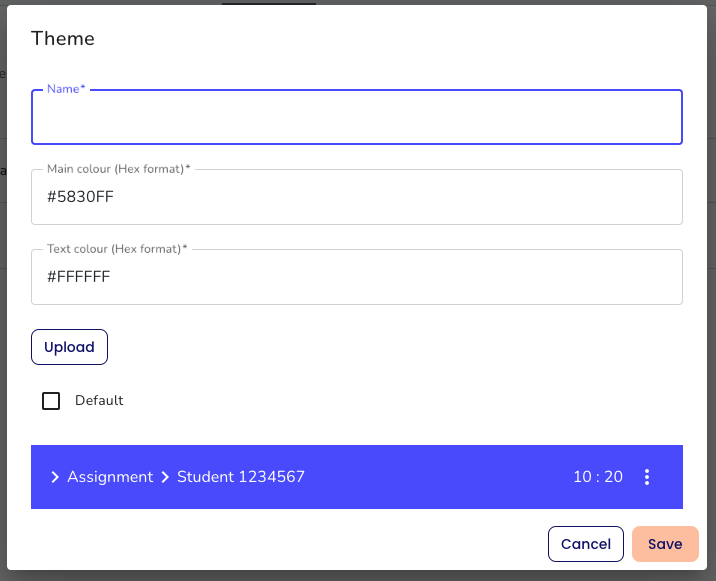 What's next
Once you have created a theme, you can start using it in your digital test.