A numerical question can be selected to let the student answer with a number. This answer will automatically be reviewed if the answer is set.
How to create a numerical question
Sign in to Ans.

Create an assignment.

Read here how to create an assignment. 
Click Add exercise and give the exercise a title.
Click Add question and select Numerical question.
Click on the Pencil-button on the topright to edit the exercise and click Options or - when the code editor has not already been used for the exercise - click Select value and then select Add values. The code editor will then be automatically be opened. 
Select Add code editor and the editor will be opened. 
In the code editor, see image below, variables have to be created. When all variables are calculated, press Run in the top right to run the code and find out if everything works. Also, if something did not work, you can print variables by using print(a) to print the variable a. This way, if running the code gives an error, mistakes can be found in the code. When in the top right A green check mark is displayed, the code works and is also saved. 
Click Add value again and select the Variable. 
Choose (when desired) a Margin type: % or absolute number and set up the Margin.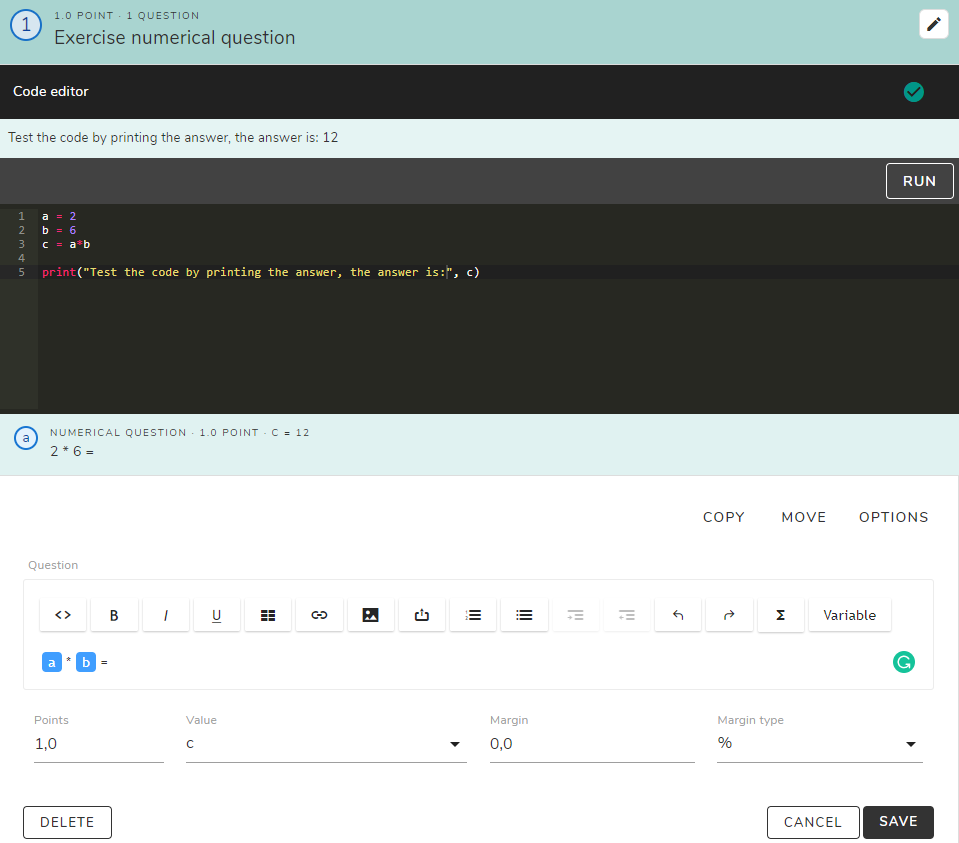 highlight Tip: Read this article if you want to use random variables for each student or if you want to use special functions.
warning Note: This type of question is only available for digital tests.