A bubble sheet assignment supports the administration of assignments with multiple-choice questions only. With the bubble sheet assignment you can:
You can print out the bubble sheet assignment for your students to fill in.
You can customise the number of questions and the number of choices. Simply indicate the correct answer for the questions to allow the bubble sheet assignments to be graded automatically.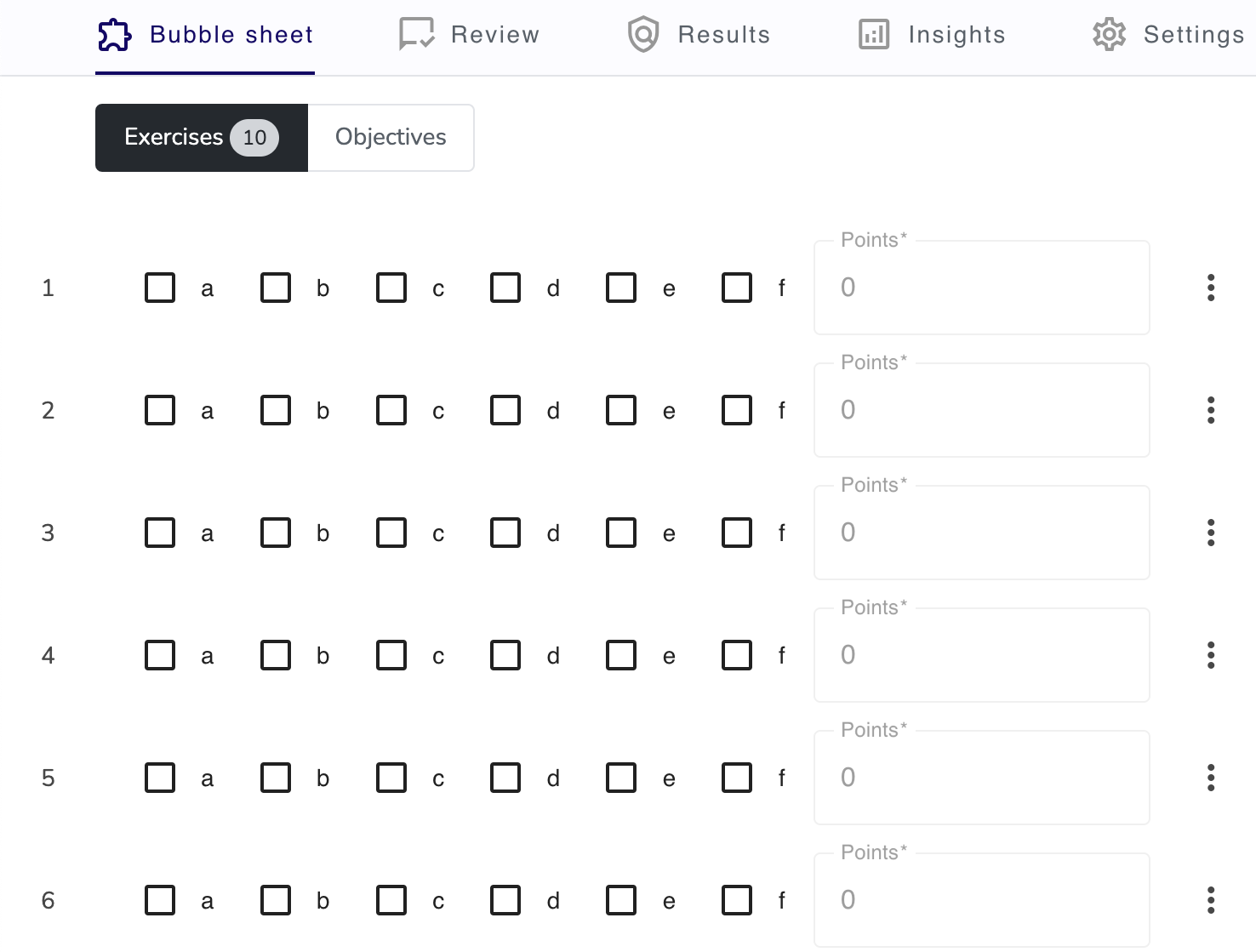 error_outline The questions are not included in the bubble sheet assignments and need to be printed separately.