After adding an exercise to your digital test, you can add a New description and a New question. Adding a new description can assist students by not only providing them with additional text, but also content, for example videos and audio. Below is an overview of the description types you can use in your digital test.
Audio
An audio file can be added to a description. Students can play the audio during the test. There is no limit on how many times a student can play the audio file. Ans supports a multitude of different audio files. These include, but are not limited to:

Code
If you need to provide students with a code sample in the description, you can use code as content. Ans offers the possibility to make use of the following programs.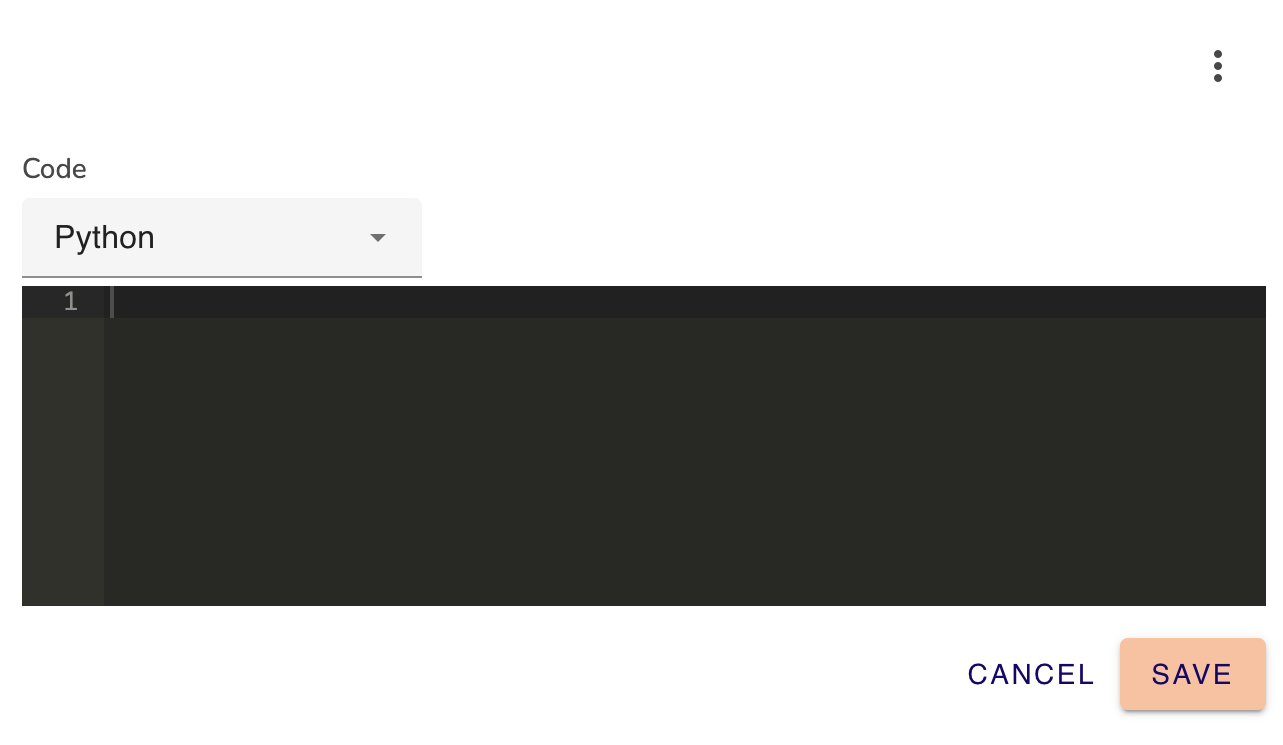 Description
When adding a description, you can also choose the option 'Description'. A description can be written in the text field. Various functions can be used. To name a few:
Tables and links can be added
Images and files can be uploaded
Equations can be written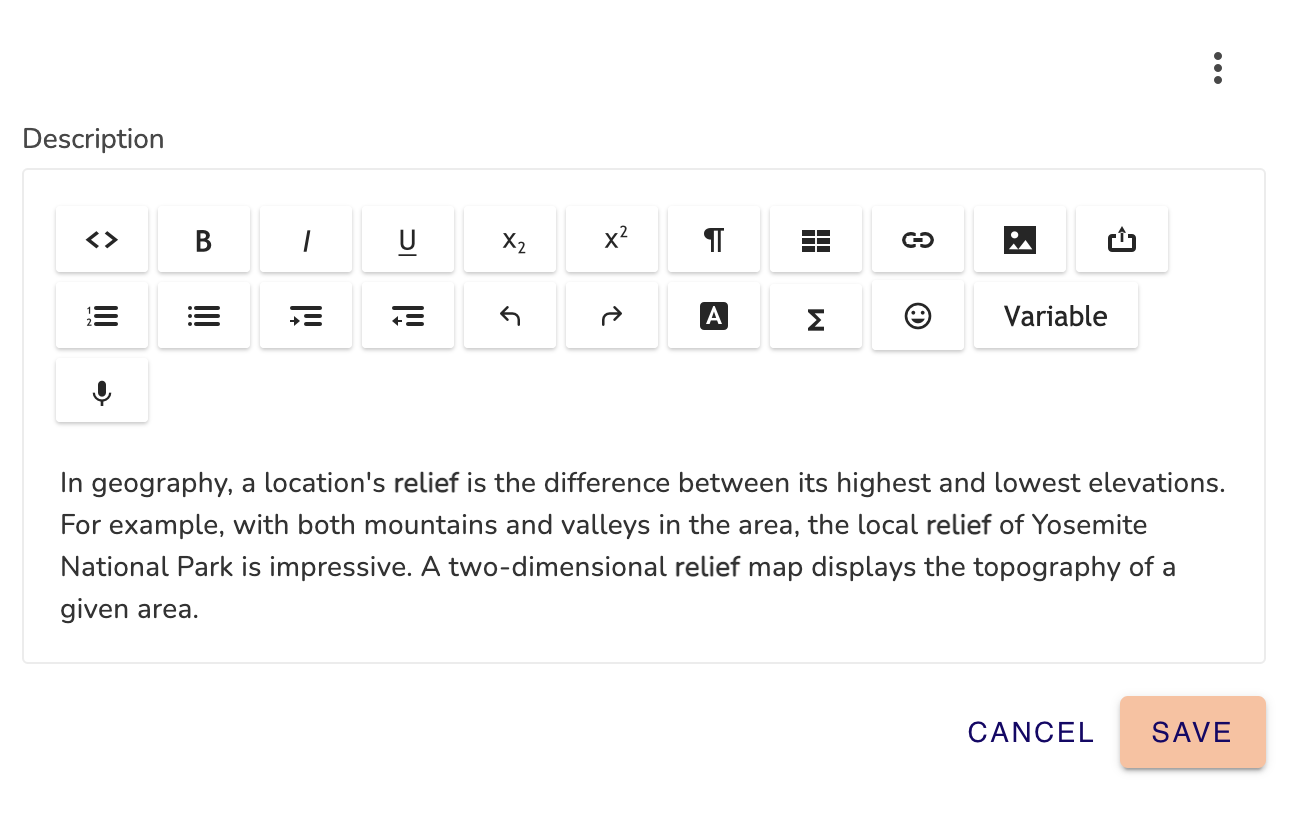 Image
An image can be added to the description. The following file types can be uploaded:

Video
You can add a video file to your description. Students can then play the video during the test. There is no limit for how many times the student can play the video. You can upload file types such as MP4, MOV and AVI. You also have the option to add Youtube videos into the description.