If required, you can delete the scans of your written assignment. To delete your scans, follow the steps below.
Click domain School name in the menu on the left.
Click print Print & scan in the menu at the top.
Navigate to the assignment you want to delete the scans of and click the more_vert-icon.
Click Delete all scans.
Fill in the name of the assignment and click Remove all to finalise the removal. In the example below, the assignment name that needs to be filled in is 'Summative assignment 1'.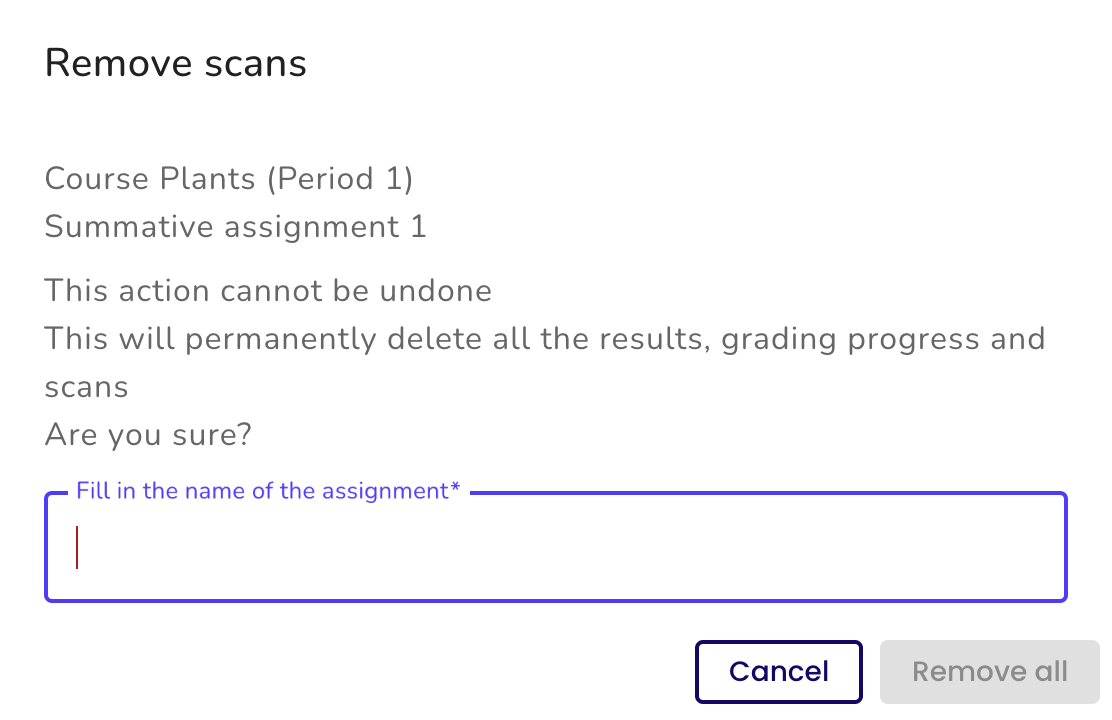 error_outline This action cannot be undone. This will permanently delete all the results, grading progress and scans.