When you ask a question, within a discussion and your teacher/instructor reacts to your question, you will receive a message. In order to receive a notification via mail, you will need to have this option enabled in your email preferences.
View the reaction on your message
Click the live assignment or published assignment in which you asked a question.
Click the Discussions tab, within the assignment.
You can reply to the message by clicking Reply, if the conversation is not yet closed.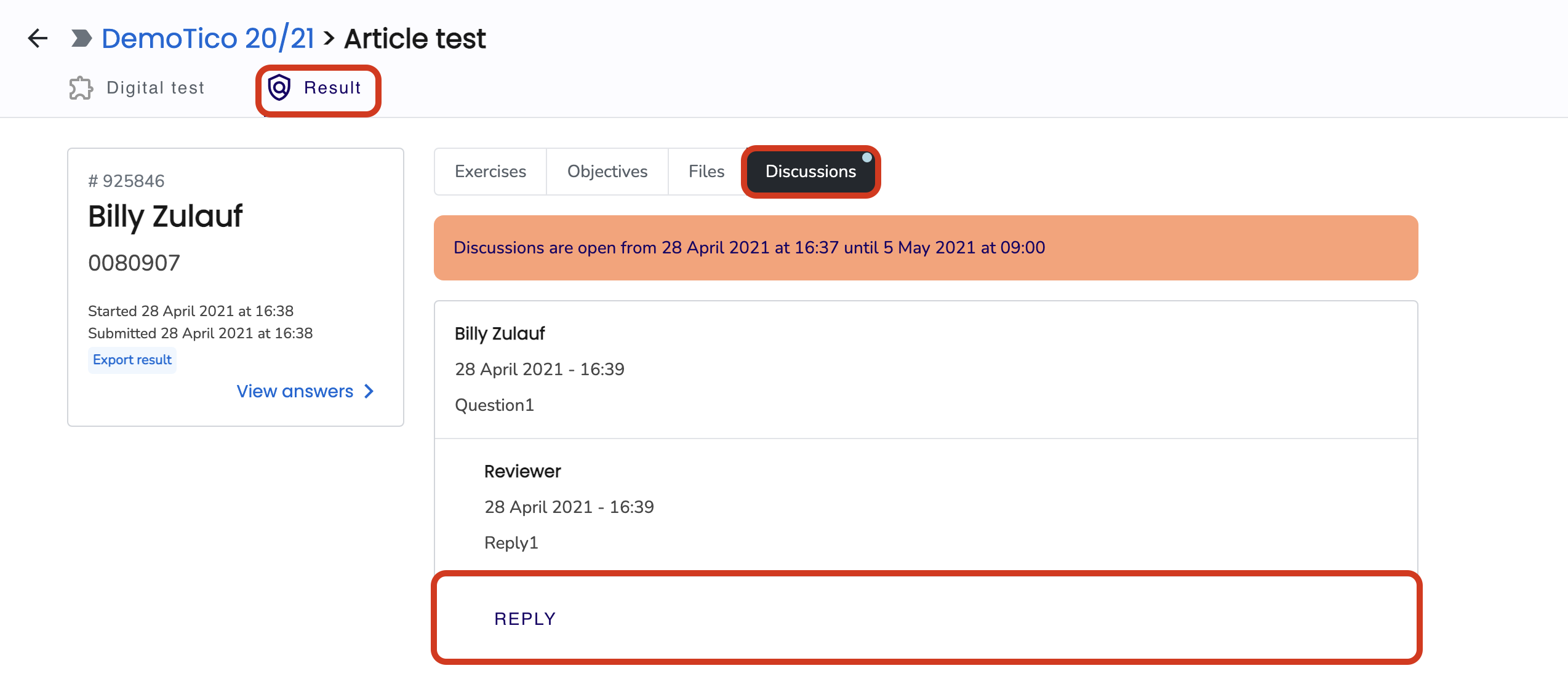 error_outline If the instructor decides to alter your number of points, it will directly be visible in your grade.