After you have uploaded the scans of your written assignment, you can start reviewing. Ans automatically reviews the closed-ended questions and flags the questions to which the students' given answers cannot be detected. The possible flags of a multiple choice question are:
Multiple choices checked
No choice checked
In case of multiple response questions, the flags you may see are:
More checked answers than correct answers
No choice checked
The flags and the possible replies of the reviewers to the flags will only be visible to the reviewers and the instructors of the written assignment. Students will not be able to see this information when their results have been made public.

In the case of the flags 'Multiple choices checked' and 'More checked answers than correct answers', Ans flags the question but leaves the answer options empty. It is up to the reviewer or the instructor to select the answer option(s) the student intended to select. This is different when resolving flags in a bubble sheet assignment, as can be read here.
View and resolve flags
To view and resolve flags in your written assignment, follow the steps below.
Click

domain School name in the menu on the left.
Click label_important Courses in the menu at the top.

Select your course or use the search bar.

Select your written assignment or use the search bar.

Click mark_chat_read Review in the menu at the top.
Click the dropdown menu arrow_drop_down-icon and choose Review flags.
Check the flag, and re-grade the answer if needed by clicking on the Review button in the menu at the top.
Go back to the flag by clicking on Flags in the menu at the top and click Reply to write a reply to the flag or click Resolve to resolve the flag.
When more flags need to be reviewed, click Next unresolved flag.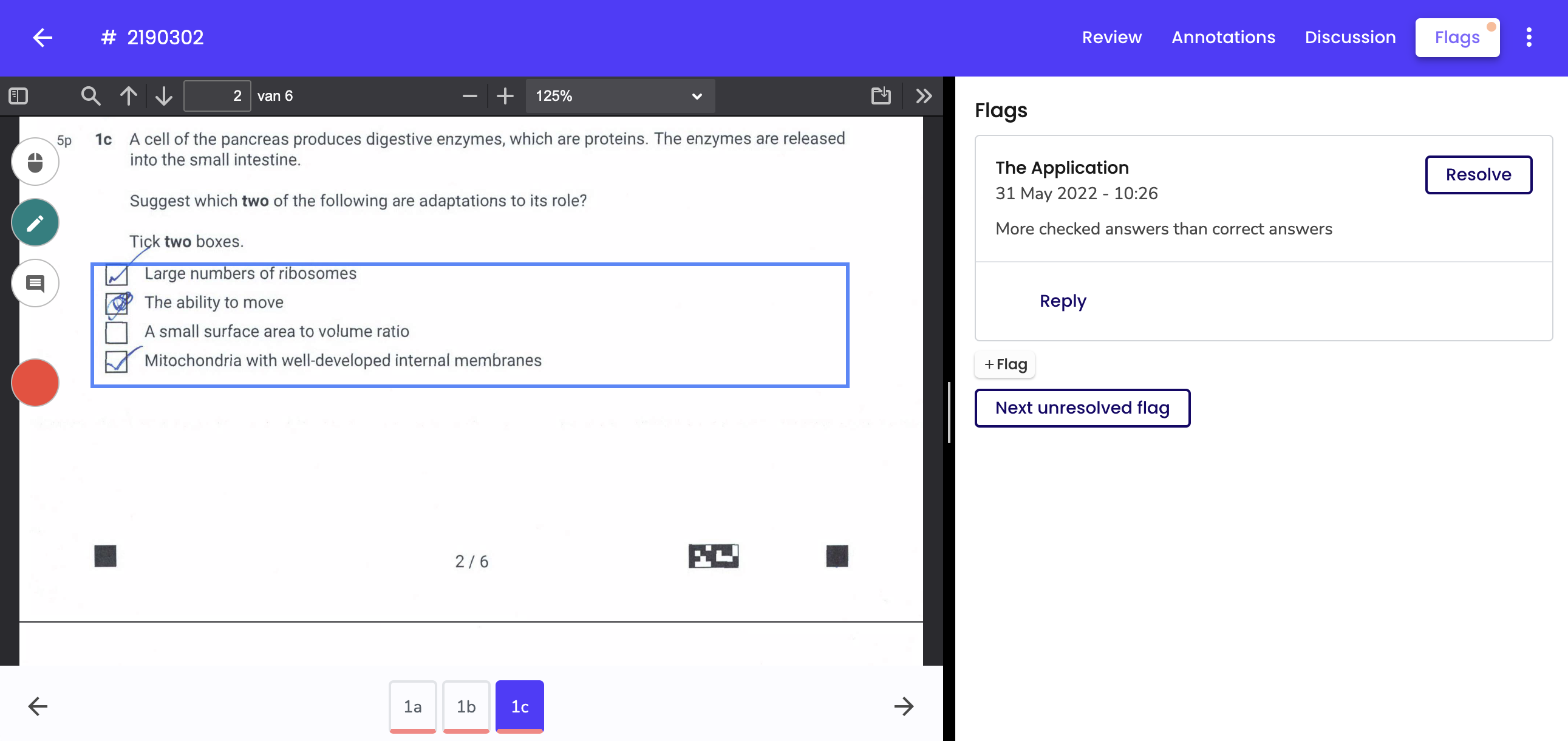 lightbulb_outline Instead of clicking on Flags in step 8 to go back to the flag, you can also use the review keyboard shortcut f.
View (un)resolved flags
In the mark_chat_read Review overview, it is possible to see the number of unresolved flags and resolved flags in the written assignment. By clicking on the grey buttons 'x unresolved flags' or 'x resolved flags', you will automatically be redirected to the questions marked with (un)resolved flags. From here, you can view the flags and resolve the unresolved flags.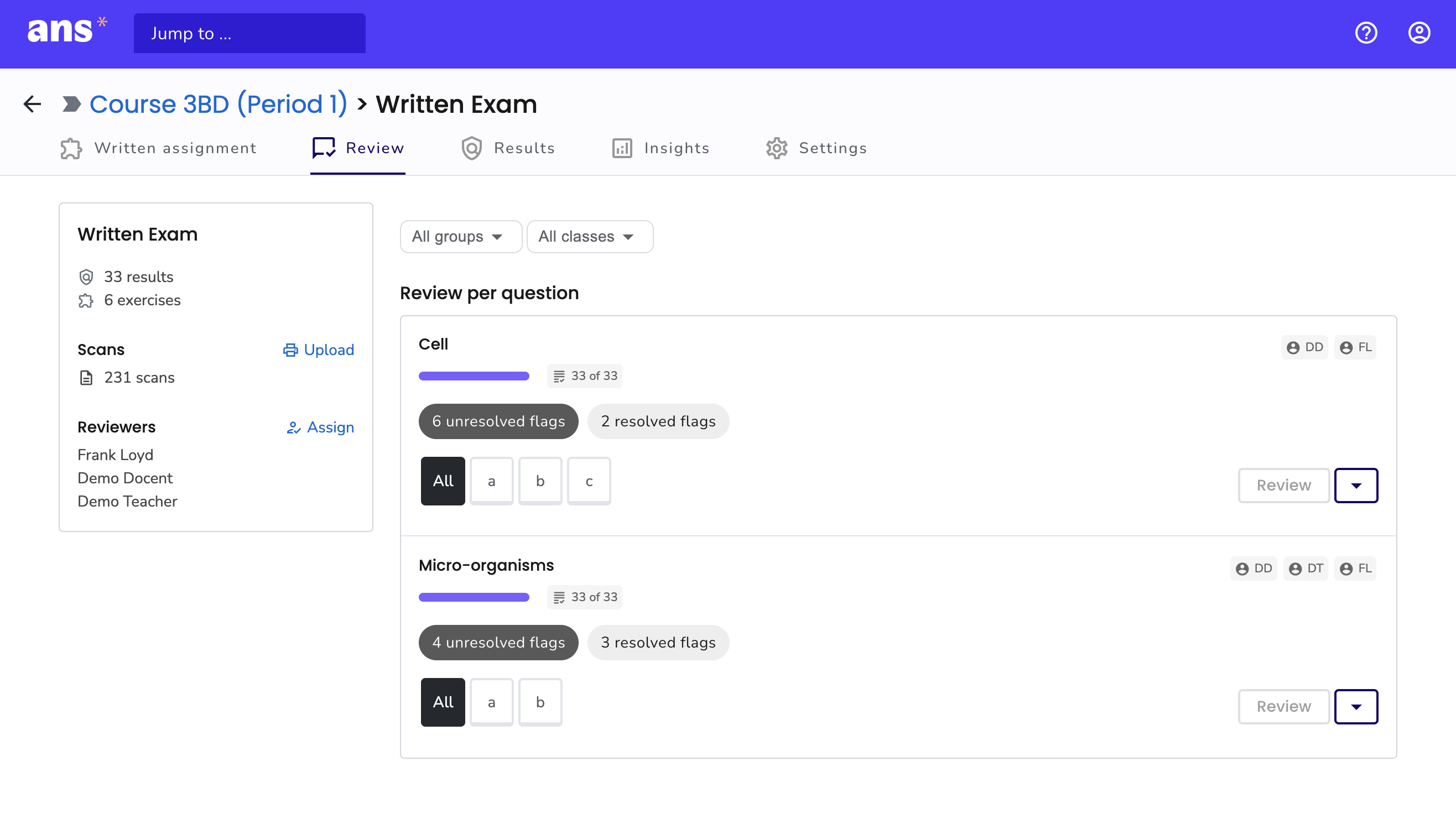 If you wish to reopen a resolved flag, you can do this by clicking on the grey button 'x resolved flags', followed by clicking on Reopen.