error_outline
This option is available through beta features, read more about beta features
here
.
The default setting for the plagiarism integrations is to automatically send the answers of all students for the plagiarism check, when the integration is enabled for your assignment. It's also possible to turn off this auto-submit feature within the integration. This will stop all results from being submitted and you can then decide to submit all results to Ouriginal from within the integration tab. However, it's not possible to decide which answers do and don't get submitted within this tab.
This is where this beta feature comes in. This feature let's you turn off the auto-submit feature and manually submit answers for analysis by a plagiarism detection service. You can do this by navigating to the result of the student you'd like to perform the plagiarism check on and opening the tab 'Ouriginal'. You will see the button 'Submit to Ouriginal' next to each answer. This will let you submit only the specific answers you want to check.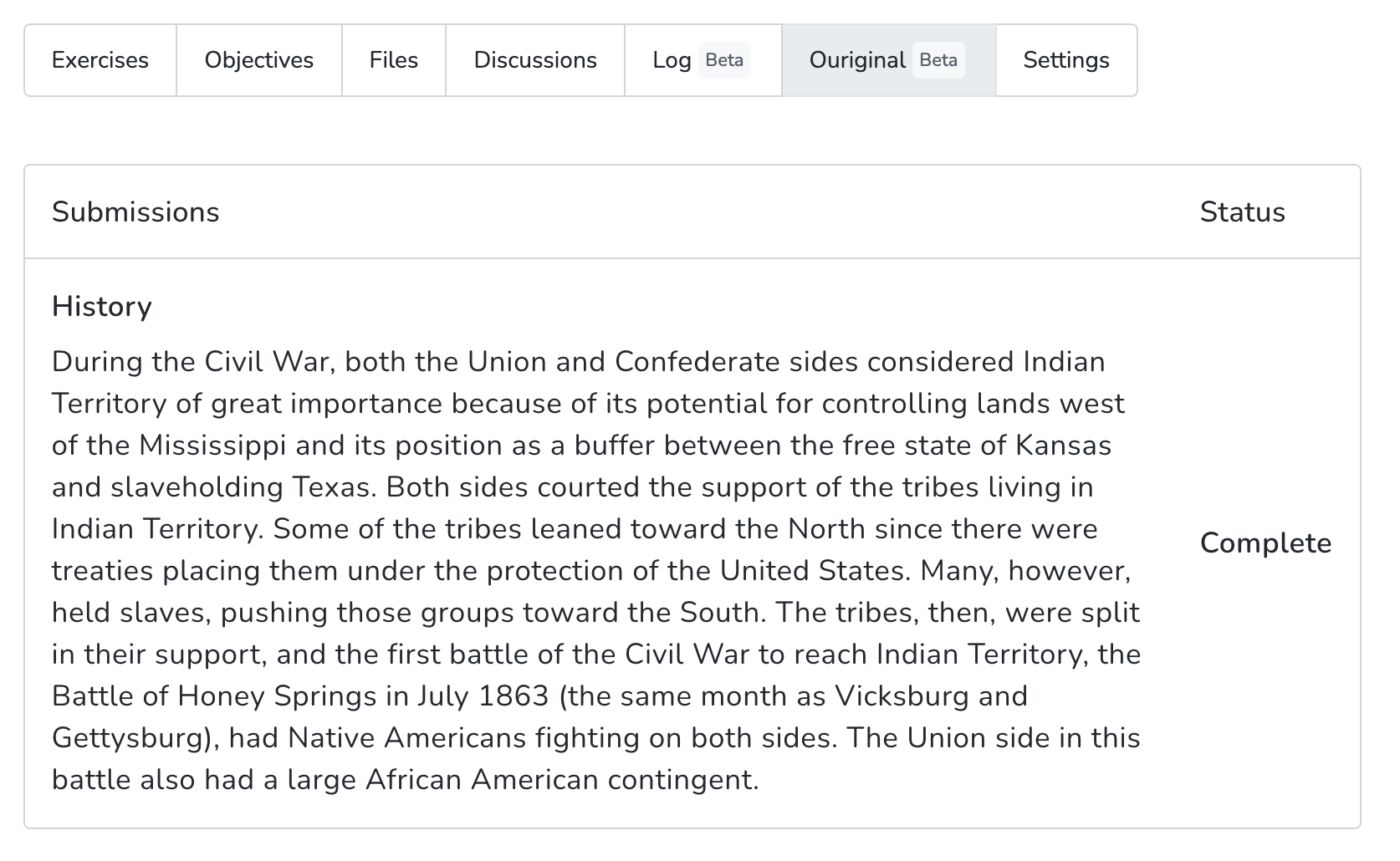 lightbulb_outline
This feature is currently in development. You can stay up to date with the progress by visiting our roadmap. If you are already using this feature, we would love to hear your thoughts. You can leave them
here
. After ranking how important the feature is to you, you can leave a comment.