error_outline
This option is available through beta features, read more about beta features
here
.
If your school has the digital test overview for participants enabled, participants of a test can view a sidebar with an overview of the digital test. This overview helps participants allocate their time within a digital test by informing them of the questions in the test, the question types and the points each question is worth.
At the bottom of the overview, it also shows the percentage of questions the participant has answered and the points acquired by the participant if the answered questions are correct. The amount of points acquired is a hypothetical number the participant would score if they have answered all questions up to now correctly.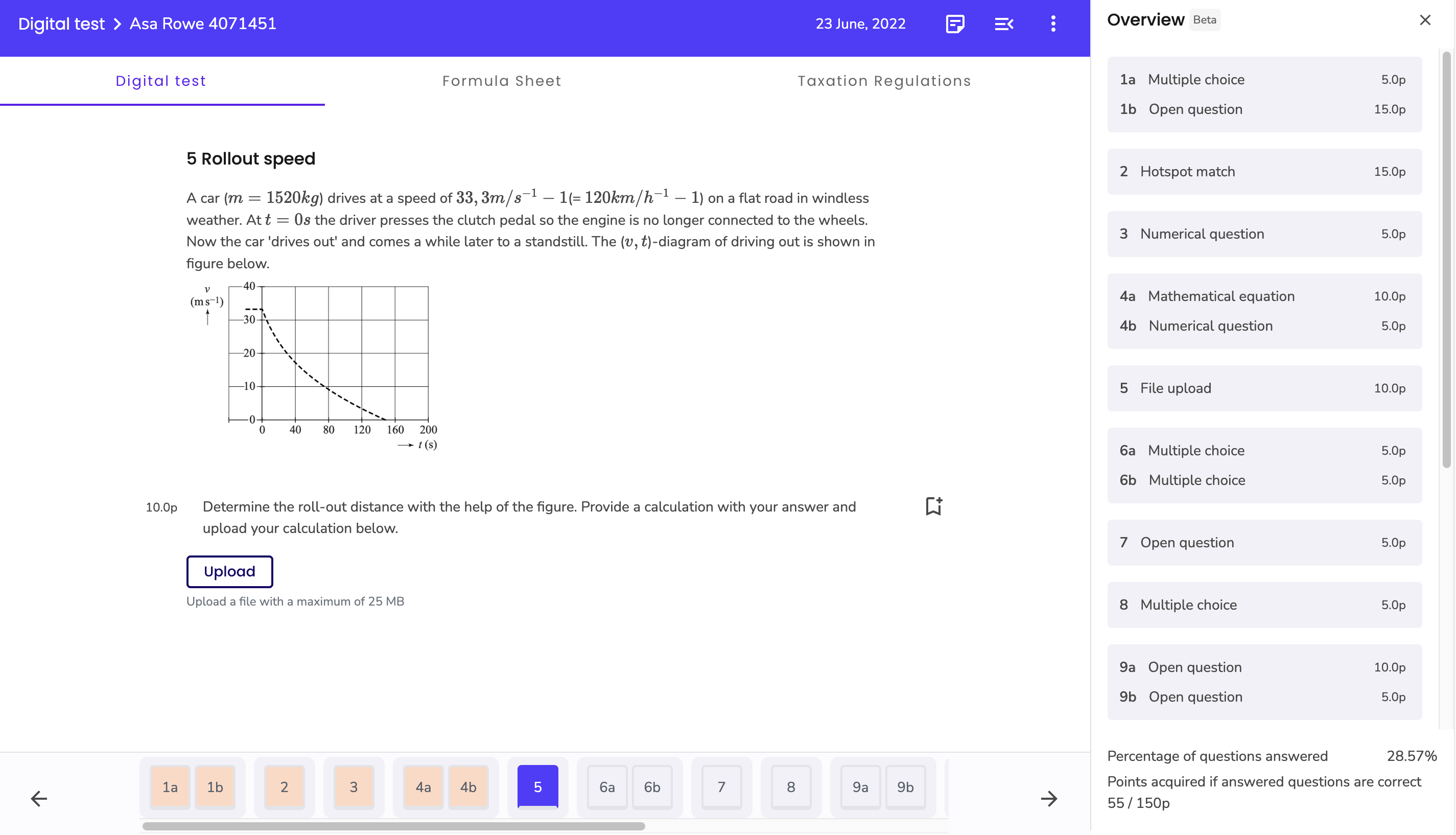 lightbulb_outline
This feature is currently in development. You can stay up to date with the progress by visiting our roadmap. If you are already using this feature, we would love to hear your thoughts. You can leave them
here
. After ranking how important the feature is to you, you can leave a comment.