You can invite a student to your Ans school, by following the steps below.
Click the domain School name in the menu on the left.
Click personUsers in the menu at the top.
Click on the Students tab.
Click New student.
Fill in the first name, last name, email and student number.
Click Create.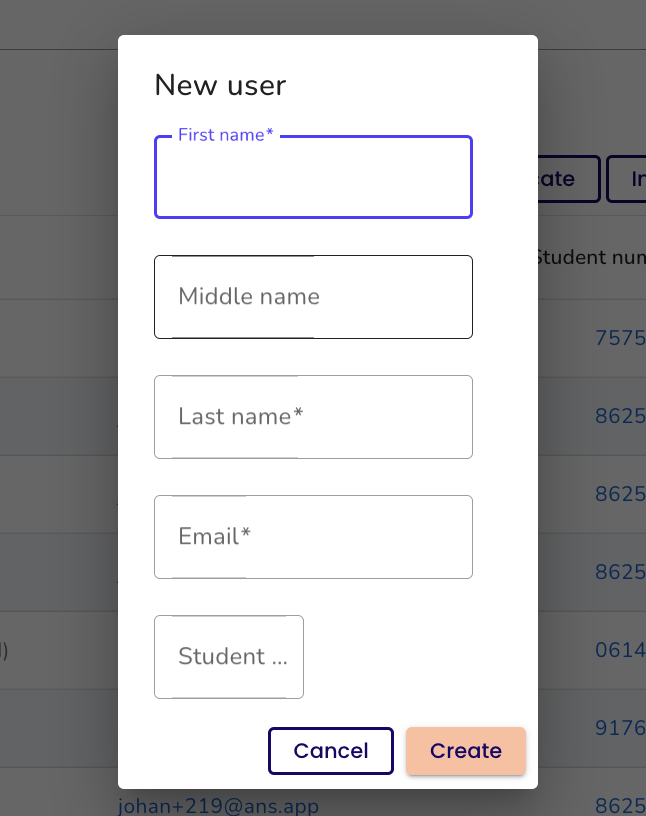 What's next
After inviting students to your Ans school, you can add them to a course.