A hand-in assignment is an assignment type where students are required to upload one or more files. This can either be done individually or as a group. Select a Hand-in assignment for individual assignments and a Hand-in assignment for groups for group assignments.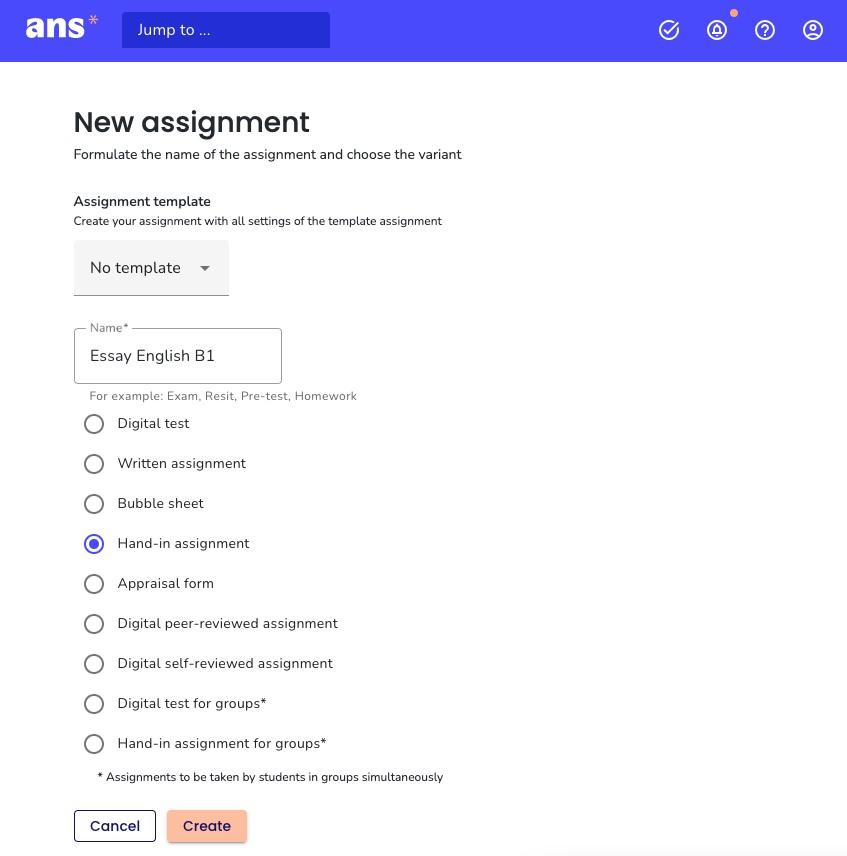 When creating a hand-in assignment, you can add a description in the assignment settings to explain what files need to be handed in. You also have the option to add attachments. For example, an answer form to be filled out by your students as part of the assignment. Students can download the form, fill it in and upload it back to Ans.
Once the students have uploaded their files, they can be reviewed and graded according to a grading scheme. Reviewing hand-in assignments can be done the same way as other assignment types in Ans.
Students can upload the following file types:
.zip
.pdf
.png, .jpg, .jpeg
.xls, .xlsx, .csv
.txt
.py
.mp3, .mp4
error_outline The maximum upload size per file is 25MB.
What's next
Start creating a hand-in assignment.