error_outline
This option is available through beta features, read more about beta features
here
.
If you would like to limit the amount of time a participant has to answer an exercise, you can set a time limit per exercise. The time per exercise starts from the moment the participant clicks on the exercise. The student will see a warning after the time has expired and any final changes made after the time limit expires, are not saved.
To set a time limit per exercise, follow the steps below.
Click

domain School name in the menu on the left.
Click label_important Courses in the menu at the top.

Select your course or use the search bar.

Select your digital test or use the search bar.

Go to the exercise that you want to set a time limit for.
Click the more_horiz-icon and click Edit.
Enter the time limit (in seconds) for that exercise.
Click Save.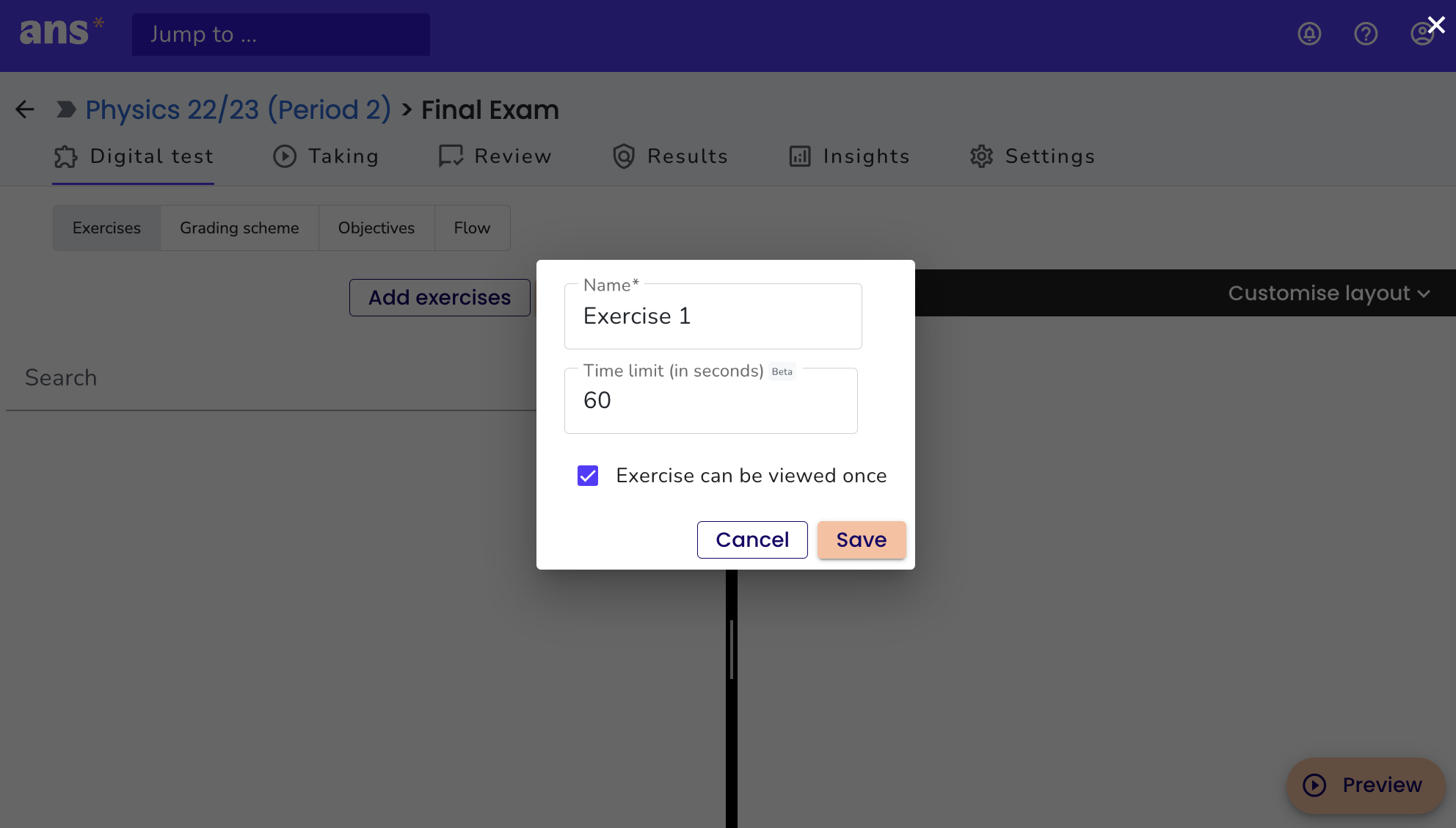 lightbulb_outline
This feature is currently in development. You can stay up to date with the progress by visiting our roadmap. If you are already using this feature, we would love to hear your thoughts. You can leave them
here
. After ranking how important the feature is to you, you can leave a comment.