Ans provides a virtual keyboard to create mathematical equations. The keyboard is available in any part of the platform where the rich content editor is available. The rich content editor is available when you create a question in the text of the question. You can also use it when you're creating answer alternatives and feedback.
Access the keyboard
When you are creating a new question, click on the Equation button. The virtual keyboard will then pop up. You can click on the buttons to create your equation.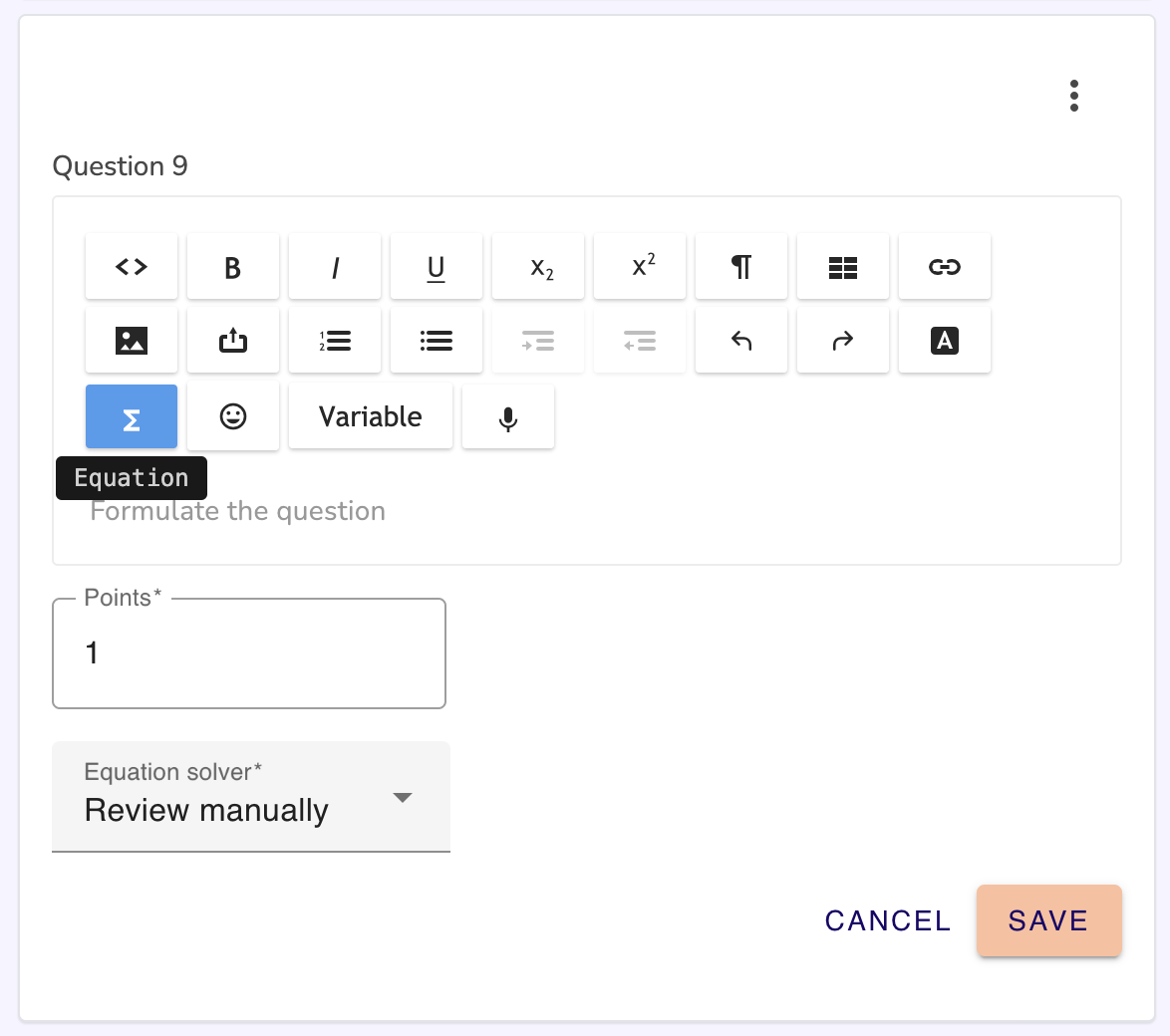 Functions
The function of the virtual keyboard is to create mathematical equations to use in your digital test.
Features
If you click on one of the symbols and hold it, more options are available