Once you have set up the Readspeaker integration, you can enable it for your digital test.
Follow the steps below to learn how to enable Readspeaker for your digital test.
Click

on your course or use the search bar in the Courses-section.

Click on your assignment or use the search bar.

Click on Settings in the menu at the top.
Click Integrations in the menu on the left.
Click Enable next to Readspeaker.
Click the drop-down button Language and choose your language.
If you would like to change the default settings (set by your institution), click Edit.
You can then enable or disable the settings that apply.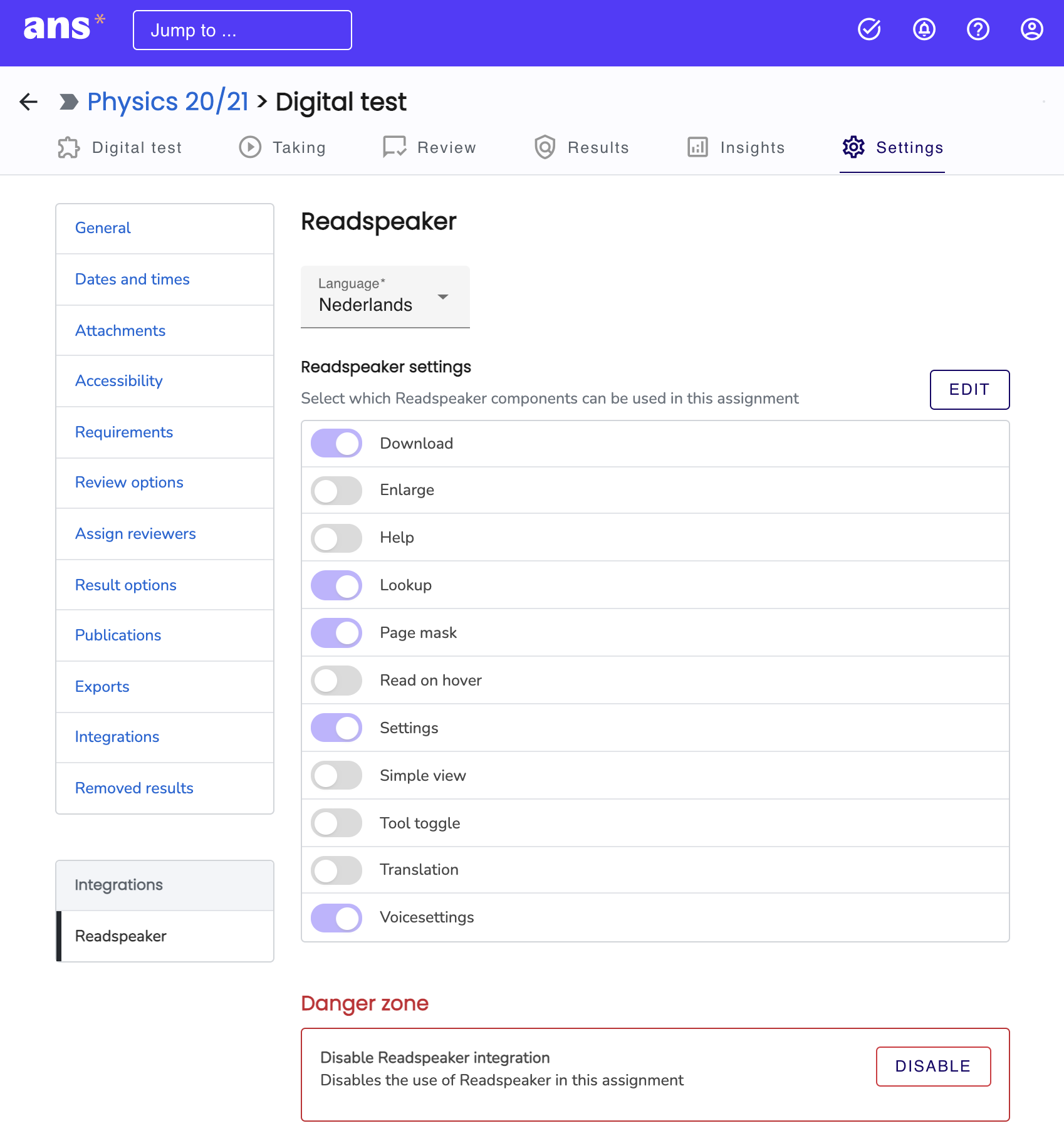 error_outline You can read this article for more information about the functionalities.