To create domains and objectives, follow the steps below.
Create a domain
Click

on your course or use the search bar in the Courses-section.
Click on fact_check Objectives in the menu at the top.
Click New domain and fill in a name.
Click Save.



Create an objective
Click on New objective within the domain you want an objective to.
Fill in a name and click Save.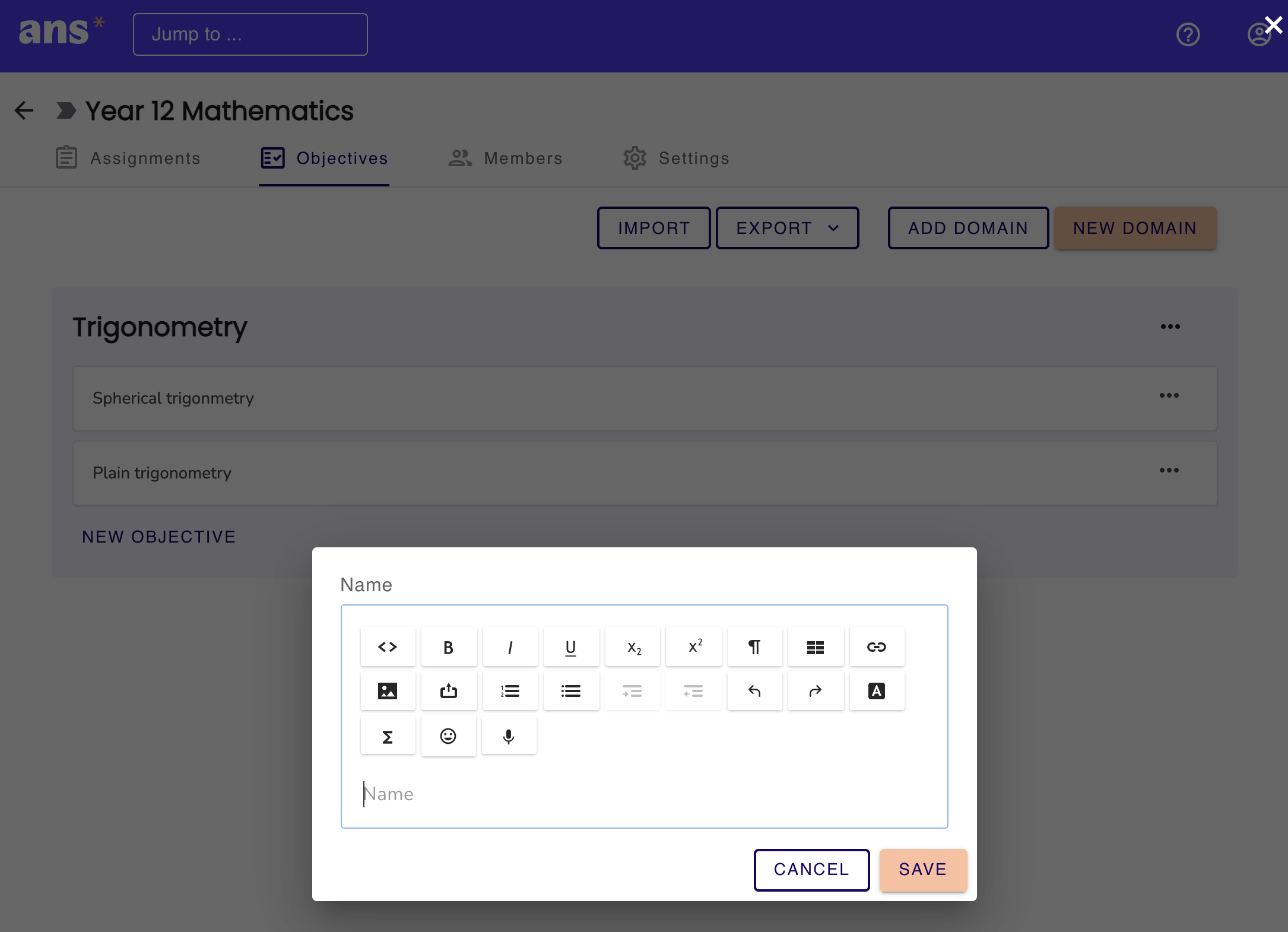 What's next
After creating domains and objectives, you have the option to edit or delete them.