A class is defined on school level and consists of employees and students. Using classes allows you to:
plan an assignment for a class.

filter the results for a specific class.

filter the insights for a specific class.
You can add a class to a course and Ans will automatically synchronise the students in that class with the course. When a student is added to a class, the student will be added to all the courses that are linked to that class.
Only administrators and department admins are able to edit and view all classes. Instructors are only able to view and edit the classes to which they are listed as employee.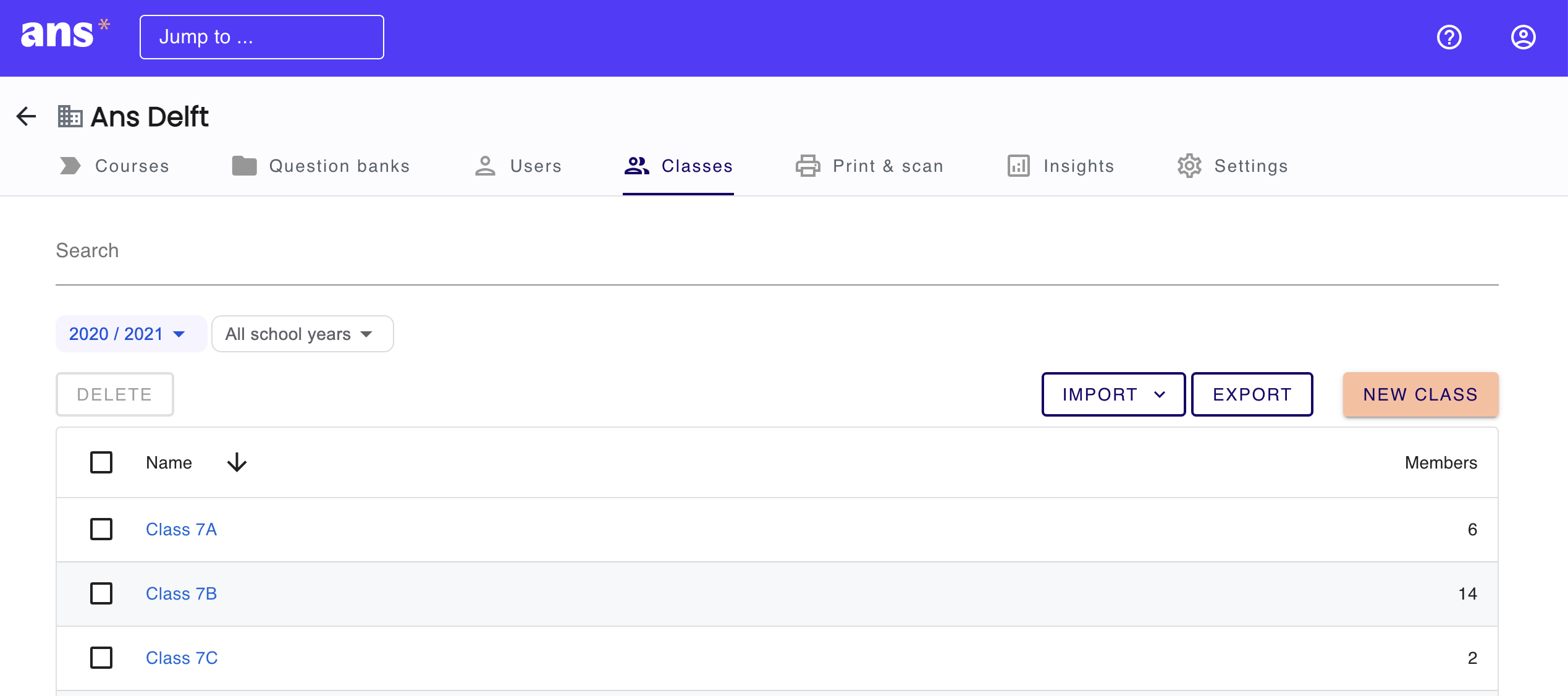 What's next
Create a class.