error_outline
A licence is required for the Rijnja integration. To get in contact with Rijnja, you can contact
support@ans.app
.
Rijnja is one of the partners of Ans that supports the print- and scan processes of written assignments. Ans can be integrated with the Rijnja. With the integration you can send a print order automatically to Rijnja. Rijnja will print the assignments and take care of the distribution to the exam location.
To set up the integration, follow the steps below.
Click the domain School name in the menu on the left.
Click settings Settings in the menu at the top.
Click Integrations in the menu on the left.
Click Configure in the Rijnja-section.
The second step of setting up the integration is to set one or more delivery locations. This can be done by following the steps below.
Navigate back to the settings Settings

in the menu at the top.

Click Addresses in the menu on the left.
Click New address in the top right corner.
In the menu that appears, fill in the Name, Street, Postal code, City and Country.
Click Create.
Repeat steps 5, 6 and 7 if your institution has multiple addresses available for delivering assignments.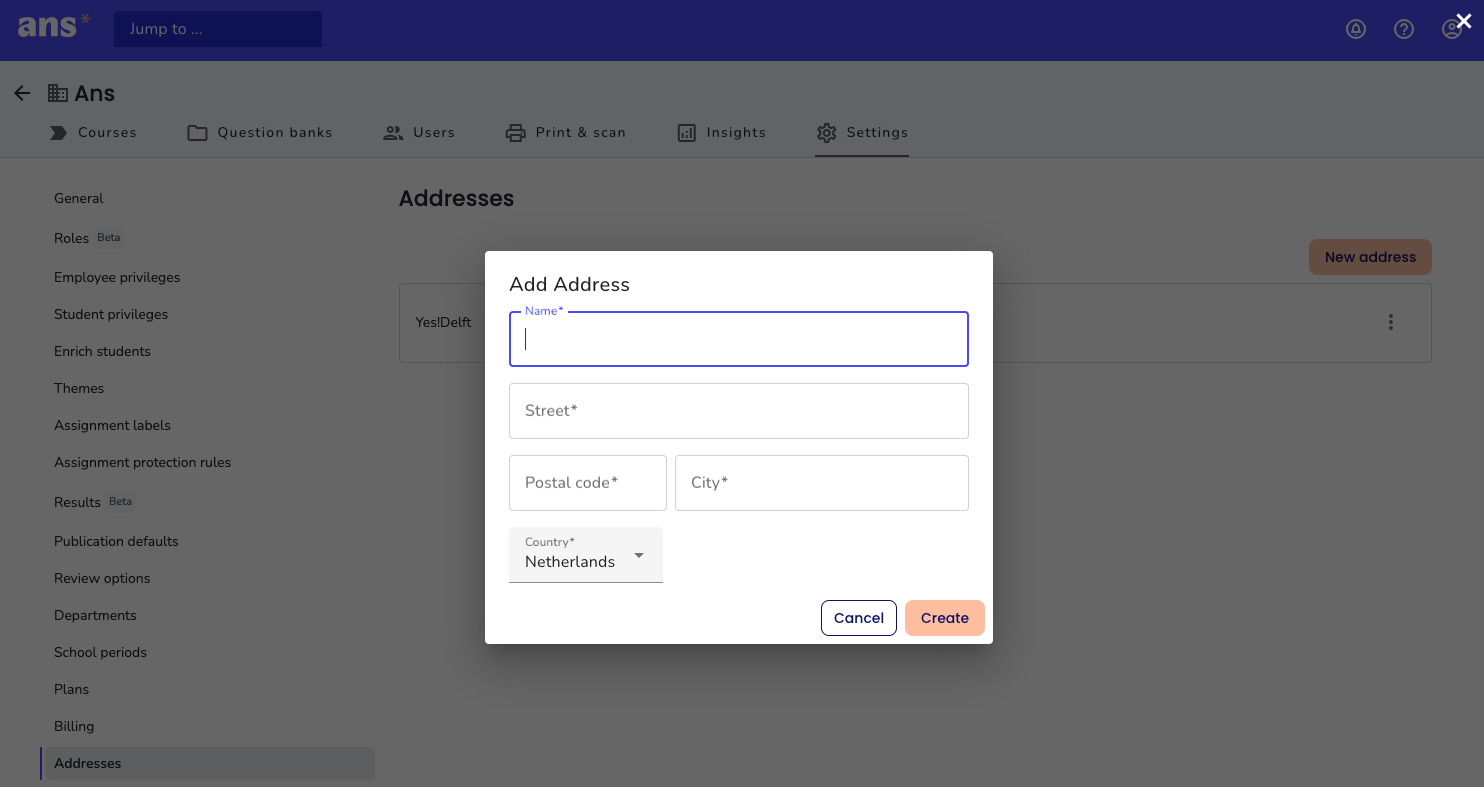 The integration is now set up. Under the school settings, you will see that Rijnja appears in the Integrations section. From this menu, you can delete the integration if needed.
What's next
Now the Rijnja integration is set up, you can send your order.