error_outline
This option is available through beta features, read more about beta features
here
.
Please note, you will only see this version of the course log if the administrators of your school have enabled the beta feature logs. If this beta feature is not enabled, you will see the course log which is not in beta.
The logs feature gives insights into changes made to the school, courses, assignments, question banks, question bank assignments and question bank exercises.
In the course log, changes to the course are visible. At this moment, changes to the following information are shown:
Name of the course
Course code
Curriculum year
School year
Setting whether students can enrol themselves in the course.
Adding staff members
Staff roles
You can find the log by following the steps below.
Click domain School name in the menu on the left.
Click label_importantCourses in the menu at the top.
Select your course or use the search bar.

Click settings Settings in the menu at the top.
Click Log in the menu on the left.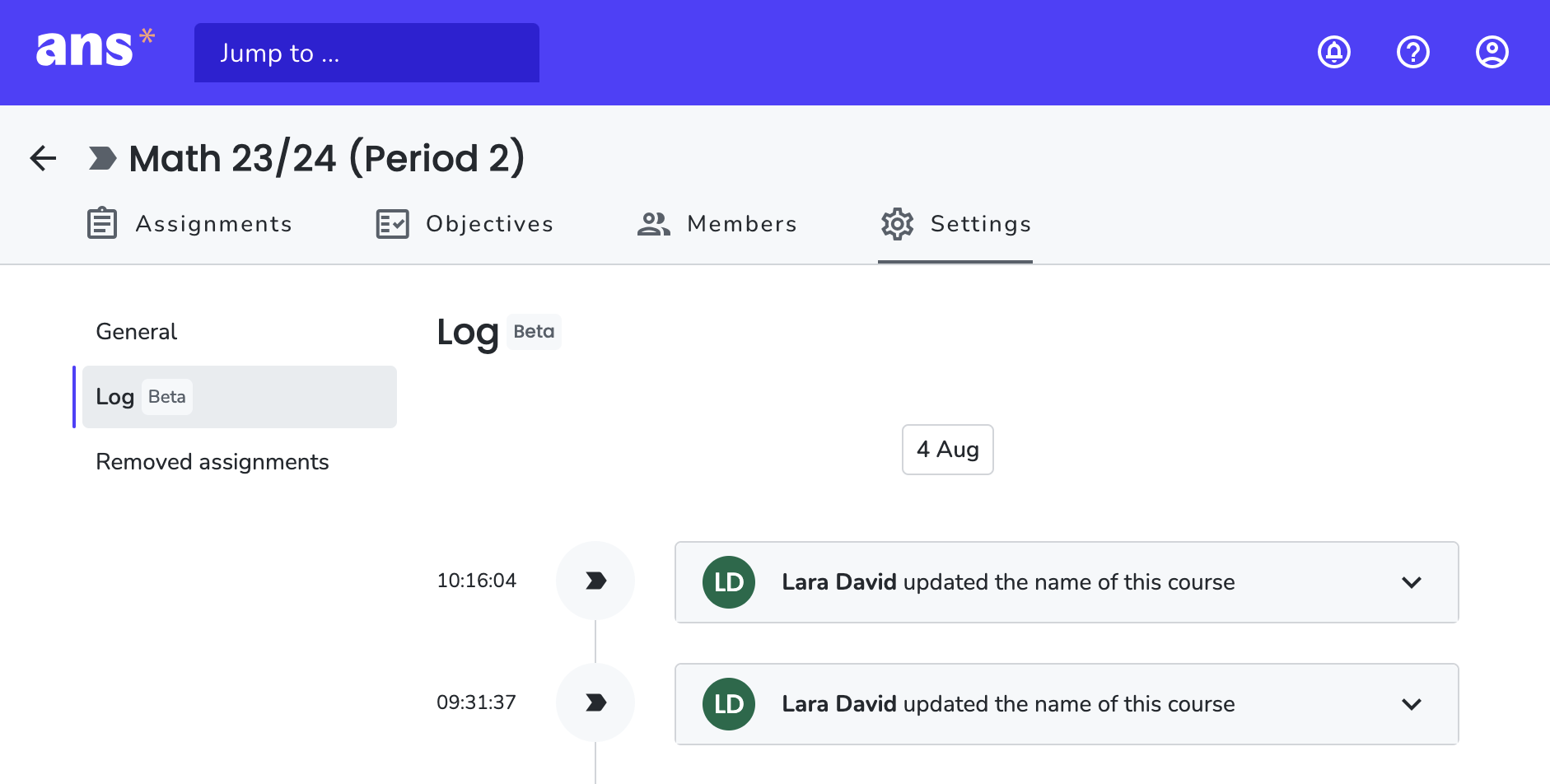 lightbulb_outline
This feature is currently in development. You can stay up to date with the progress by visiting our roadmap. If you are already using this feature, we would love to hear your thoughts. You can leave them
here
. After ranking how important the feature is to you, you can leave a comment.